The frequency with which you should clean your gutters depends on your house, the proximity of trees to your roof, and the types of trees. Typically gutter cleaning should happen once or twice a year. Even if you have no trees near your home, you should do regular cleanings. Fall and spring are good times to schedule cleaning.
Keeping your gutters tidy is not just essential for curb appeal, but its also an essential and easy method to safeguard your home. Big Sky Gutterworks offers gutter cleaning options as a necessary part of any home maintenance strategy and list. Keeping seamless gutters clean and without particles keeps them functioning correctly. Clean gutters keep rain water away from your home and conserve you from incurring damage.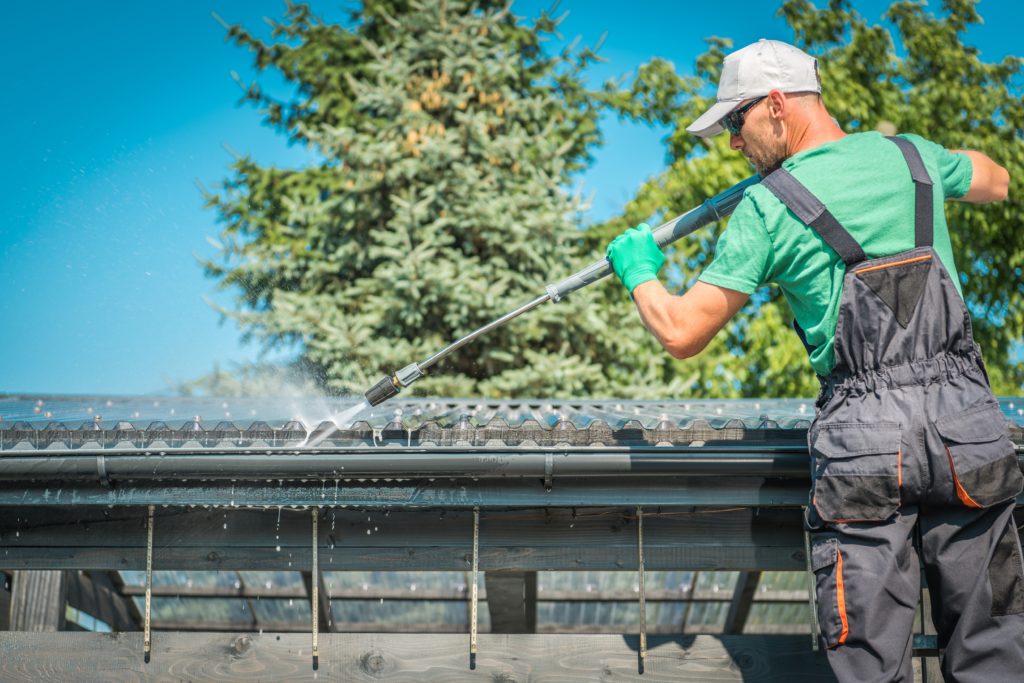 Gutters should be cleaned once in the fall when the leaves have fallen and again in the spring to catch the leaves and debris that found its way in over the winter months. Our crew will remove all debris by hand and flush all of your downspouts to be sure they aren't clogged and are working properly.
Clean and functional gutters are very important to the health of your home. Clogged gutters will overflow causing wood damage that will eventually rot wood siding causing leaks in your siding while slowly destroying the exterior of your home.
Consider also installing gutter guards to reduce the amount of cleaning time and reduce wear on your home!